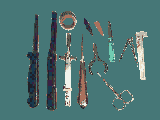 These are the tool kinds to make reed for me which to be using. A knife became thin because I used it for many years.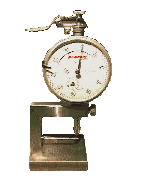 This machine is the gauge that the thickness of reed is measured. It is made in Japan.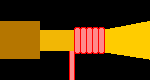 I wind a thread around reed as the right picture. It doesn't need to fasten a thread at the end. Therefore, it is very beautiful. The thread of this reed never gets loose. But, you must be careful. The blue thread which you pull can't use a heavy thread. Because, your tube will be transformed when the thread which be heavy thread of you is used.

---