Takashi Harada "Ondist,Composer"Biography
---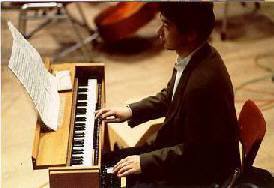 Takashi Harada
"Ondist,Composer" Takashi HARADA commenced studing the violin at the age of three and the piano when he was seven years old.
After graduating from The Faculty of Economics at Keio Gijuku University,and then entered the University of Paris and the Conservatoire National Superieur de Paris and upon graduating in 1982,was awarded first prize.
---
Takashi Harada studied piano with Keiko Toyama and Ondes Martenot with Jeanne Loriod.
As a prolific ondist and composer,he has premiered more than 200 new pieces(including 3 concertos and1 oratorio)for the ondes which have been written especially for him or by himself,introducing the general public to the instrument.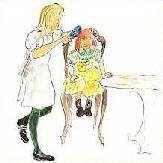 He appears regularly as a soloist with major orchestras around the world such as Boston, Philharmonia of London,Royal Concertgebouw of Amsterdam,Filarmonica della Scala of Milano,City of Birmingham,San Francisco,Frankfurt,Sydney,Melbourne,Oslo,Helsinki,Warsaw,NHK,Tokyo metropolitan etc.and l'Opera de Bastille of Paris for Messiaen's opera"Saint Francis of Assisi" at the request of the composer himself, under the battons of Sir Rattle,Chailly,Salonen,Inbal,Janowski,Iwaki,Wakasugi, Ozawa,Dutois...
---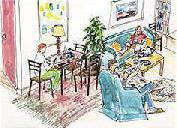 Among the many accolades he has received are the Global Music Award,Idemitsu Music Award,Hida-Furukawa Music Award,Yokohama Culture Award and Diapason d'Or for the recording of Turangalila-Symphonie.
Harada's wide-ranging work includes the sound- track for the 20th Century Fox movie"Rising Sun"(directed by Philip Kaufman, music by Toru Takemitsu),Toei&Tohoku-Shinsha movie"D-zaka no Satsujin Jiken"(directed by Akio Jissoji,music by Shin-ichiro Ikebe), a Paramount Pictures movie" Snake Eyes"(directed by Brian De Palma,starring Nicolas Cage,music by Ryuichi Sakamoto,also for the Tokyo Ballet's "M"-depicting the life of Yukio Mishima-(choreography by Maurice Bejart,music by Toshiro Mayuzumi).
---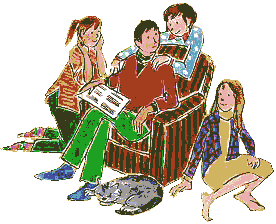 He has had extensive involvement performing and composing for numerous musical groups,including rock,jazz and improvisation,has released numerous recordings on the Victor,Fontec and Decca among other labels.
Recently he composed "Twilight,the Floating Light"for Ondes Martenot and Orchestra,
"Olive Rain"for Ondes Martenot and Strings Orchestra and symphonic scenes for a Toho's animation movie"A Tree Of Palme".
https://harady.com/onde/
Takashi Harada"Ondist,Composer"
---
Philharmoniaof London
Asahi evning news
Italia,Carlino
Canada,OUTPOST